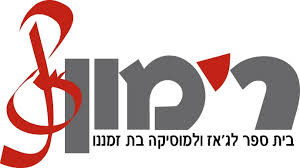 Executive management & team coaching
Today's business world is characterized by constant change and an instability of the working environment.
Corporate management in such atmosphere confronts managers with a new set of challenges.
In order to succeed in managing a constantly changing working environment, the manager is required to come up with effective and immediate solutions.
The Personal and Team Coaching Programs enable the manager to use his talents and abilities effectively and to reach extraordinary managing results.
The Personal Coaching Program for Executives
The goal of the program is to challenge the manager to define clear goals and to achieve them. Setting new destinations, breaking ground and persevering on the way to the next success.
To assure full success of the personal coaching program the manager is required to be committed to the program in a consistent manner, and above all to aim for breakthrough results.
The personal coaching program is a quality investment in the executive. It focuses on achieving the highest results both at work and in the executive's personal life.
The Personal Coaching Program for Executives is suitable for already successful managers who are interested in improving their management abilities and are constantly aiming for new achievements, higher results and a better quality of life.
The program is designed for every executive manager who is looking for answers to any of the following questions:

1/ What is preventing me from actualizing all the goals I have set myself at work?
2/ How do I deal with various work habits and with the different behavior patterns of colleagues at home and abroad?
3/ How is it possible to meet the goals I have set myself in the competitive and stressful atmosphere at work, at home and in daily life?
4/ How do I succeed in encouraging others to join my task with enthusiasm while providing them with an appropriate space to act?
Noa Yerushalmi offers the Personal Coaching Program and the Team Coaching Program: two unique programs that have been developed and refined on the basis of research and experience accumulated in 7 years of coaching business people and managers in companies and organizations in both private and public sectors.